LV Premier – Underground Ministries Feat Kenny Bobien – I Shall Not Be Moved (DJ Meme Epic Dub)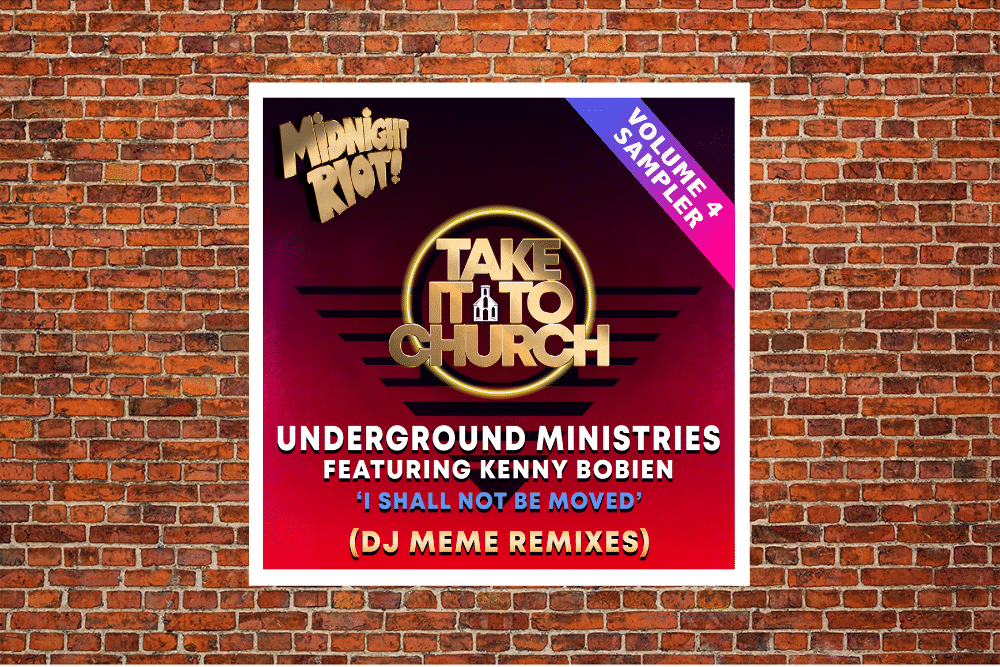 LV Premier – Underground Ministries Feat Kenny Bobien – I Shall Not Be Moved (DJ Meme Epic Dub)
Underground Ministries Feat Kenny Bobien – I Shall Not Be Moved features on the latest compilation out of the Midnight Riot camp Take It To Church Vol. 4 which we covered a few days back and is well worth checking HERE.
A well cherished classic which saw limited vinyl releases via Flatline then Soulfuric back in the late 90's and mid 00's Midnight Riot have picked it up to give it a whole new lease of life for 2021.
Coming in strong with new mixes courtesy of super talented Brazilian producer DJ Meme we expect this one to fly all over again.
The EP features a full vocal treatment, reprise and beatz as well as this sublime previously unheard and very aptly titled Epic Dub. Huge beats, gentle keys, smooth pads, synth stabs and some trademark DJ Meme percussion all combine to provide a warm yet powerful backdrop for those ever so soulful classic vocals from Kenny Bobien, one of the finest ever soulful house voices.
This is a huge re-release which will see this track cherished by a whole new generation of DJ's.
Grab the EP from: https://www.traxsource.com/title/1513167/take-it-to-church-vol-4
Love this? Check out our Disco and House playlists HERE
For more info please check:
Kenny Bobien Facebook: https://www.facebook.com/KennyBobien2.0
Kenny Bobien Instagram: https://www.instagram.com/iamkennybobien/
Kenny Bobien Twitter: https://twitter.com/IAmKennyBobien
DJ Meme Facebook: https://www.facebook.com/DJ.Meme/
DJ Meme Soundcloud: https://soundcloud.com/dj-meme
DJ Meme Instagram: https://www.instagram.com/djmeme/
Midnight Riot Facebook: https://www.facebook.com/MidnightRiotRecords/
Midnight Riot Soundcloud: https://soundcloud.com/midnight-riot-records
Midnight Riot Instagram: https://www.instagram.com/midnightriotrecords/
Midnight Riot Twitter: https://twitter.com/MidnightRiotRec
Tags:
DJ Meme
,
Kenny Bobien
,
Midnight Riot
,
Take It To Church