Peletronic's TOP 10 – All Thriller. No Filler.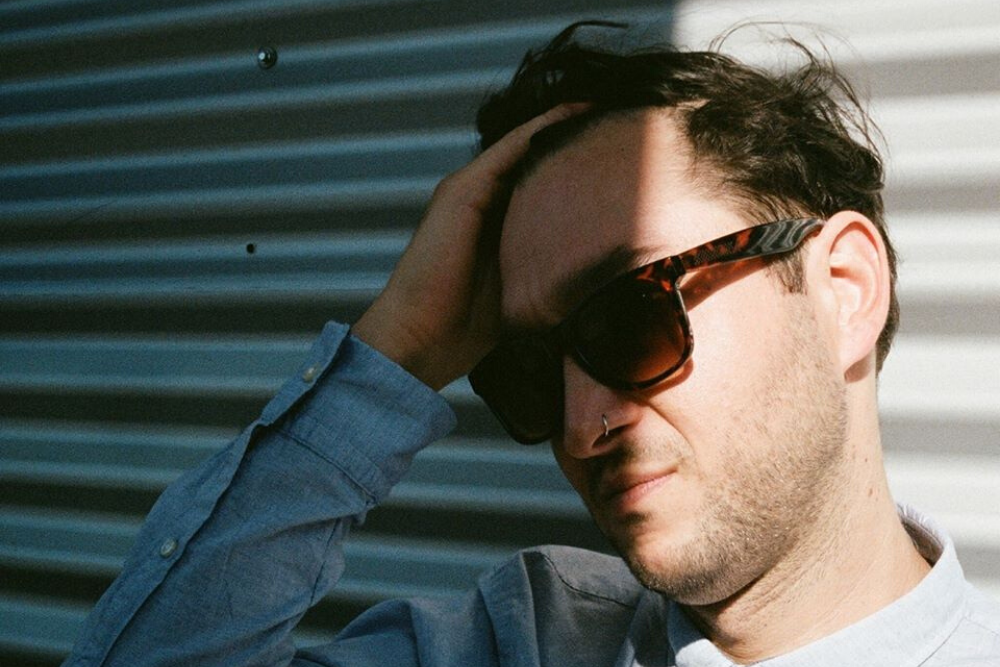 Peletronic's TOP 10 – All Thriller. No Filler.
Based in Vienna Peletronic is an artist who is on a very steady rise to prominence fueled by a succession of excellent releases which showcase some rock solid club focused production skills. His latest release on Fortunea is the Secret Escape EP and it gives a real flavour of what he is all about. You can check out our review HERE and our premier of Secret Escape below.
As a producer he has poured more than a decade and a half worth of DJ experience into his music working across a range of genres including house, disco and techno. He is most definitely an artist to keep an eye on in 2020 with a series of quality releases lined up through-out the year.
His Secret Escape EP drops on 6th March and is strictly limited to 300 vinyl copies with no represses so you had best snap this one up sharpish.
You can grab it from:
https://fortunea.bandcamp.com/album/secret-escape-fortunea015
& https://www.juno.co.uk/products/peletronic-secret-escape-ep/765898-01/
We asked Peletronic to put together a Top 10 of his favourite jams for us so we can get a good flavour of what inspires him as an artist. He's given us a real quality across the board selection. Just the way we like it 🙂
Peletronic's TOP 10 – All Thriller. No Filler.
Mulatu Astatke – Yekermo Sew
I'm going to start off with a song from Mulatu Astatke's 'Ethio Jazz' Album. Maybe you know it from the film 'Broken Flowers', where Bill Murray plays the main character. I like the cinematic structure of the song and that soulful trumpet solo, it really takes me places.
Tony Allen & The Afro Messengers – No Discriminitaion
The second one is a Tony Allen classic from 1979. I bought it on vinyl a few years back and I still enjoy listening to it at home or even playing it out at a party if the vibe is right. It's all about togetherness for a better future. No discrimination.
People Under The Stairs – Acid Raindrops
Asking about my favourite 90s hip hop track would be a really tough one. But, if there's one jam which still gives me the same goosebumps as it did when I was 16, then it's Acid Raindrops by People Under The Stairs. Damn, it's so good.
Moodyman – Ya Blessin' Me
No top list would be complete without Detroit legend Moodymann. Ya blessin' me!
Floating Points – Vacuum Boogie
A track that I have played a lot over the years is Vacuum Boogie by Floating Points. For some reason it never got as much attention as it deserves. It ended up being my long time secret weapon for creating a trippy vibe on the spot.
Liem & Eddie Ness – STgsFF
I'm have been constantly playing this one since it came out on Lehult last year. I like how it elegantly blends different musical influences.
Roman Rauch – Can't Get Enough (Soulphiction Remix)
When I moved to Vienna around 10 years ago this remix was one of my go-to jams to play out. it's a real banger. Soulphiction's productions have inspired me a lot over the years. Roman Rauch became my studio buddy later on and we have done some nice tracks together. One of them is called 'Pizza & Trumpets' and it landed on vinyl last month. Check it here: https://www.juno.co.uk/products/roman-rauch-life-is-for-living-5/760796-01/
Mr G – Let Down
Mr G is another great inspiration of mine. His never-ending loops contain nothing more than the essence but at the same time they are constantly evolving. I would love to see one of his infamous live sets somewhere.
FRAK -Synthfrilla
I'm always on the hunt for broken beat / electro tracks with a dystopian kind of atmosphere. It's not easy to describe in words, but it sounds exactly like this…
Chemical Brothers – Leave Home
Last but not least, actually where it all began for me. The first vinyl record that I ever bought was Exit Planet Dust from The Chemical Brothers. It's an absolute masterpiece from A to Z and it's hard to pick the best track on it. How about this one?
Love this? Check out our House playlists HERE
For more info check:
Peletronic Facebook: https://www.facebook.com/peletronic.official/
Peletronic Soundcloud: https://soundcloud.com/peletronic
Fortunea Facebook: https://www.facebook.com/pg/forTunearecords
Fortunea Soundcloud: https://soundcloud.com/fortunea
Tags:
Fortuea
,
Peletronic
,
Roman Rauch