Le Visiteur's Biggest Disco and House Movers of 2022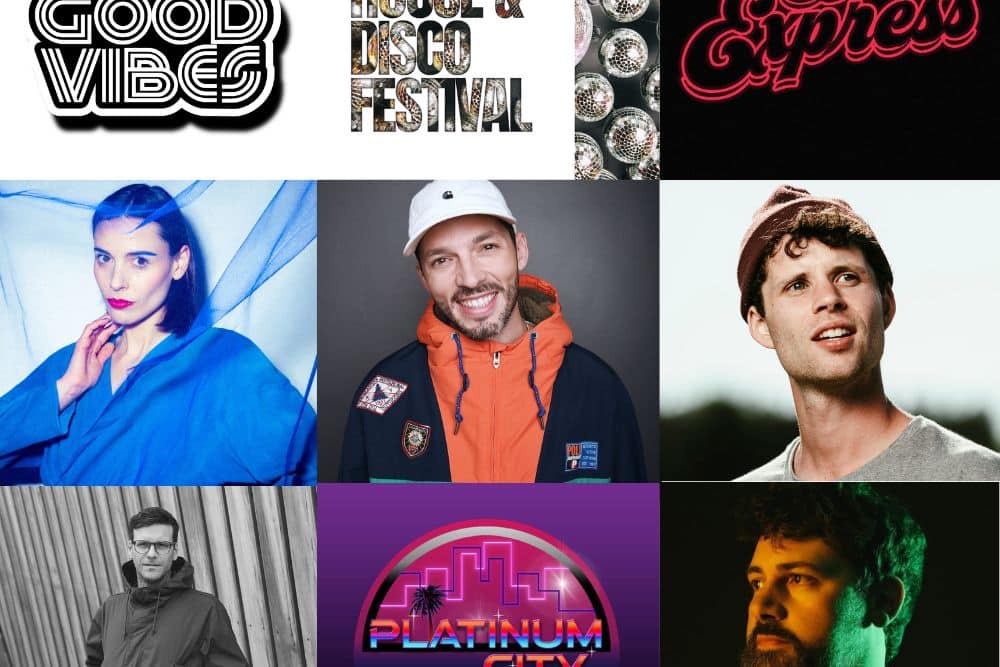 I'm sure you will all agree that it has been a pretty bizarre and difficult year from the Omicron shutdowns and the Russian invasion of Ukraine to the UK economy literally falling apart at the seams. Thanks Brexit. For DJ's gigs are harder to come by as clubs and bars close their doors or open less nights and the vinyl market whilst buoyant has seen huge delays and the prices go through the roof as major labels press a gazillion copies of artist albums that will be worth 2p in a couple of years, thanks Adele and Taylor Swift. Equally equipment has been almost impossible to source thanks to a worldwide chip shortage and again in the UK, thanks Brexit.
Thankfully though the producers, promoters and record labels of our scene have kept working and in many cases doubled down working their ass*s off to bring us some well needed joy. I just want to say thank you to everyone who has been involved in pushing things forwards and keeping positive because life is way too short to listen to negativity.
Today's end of year list picks 9 of the biggest disco and house movers of 2022 from artists who have massively upped their game to labels who have taken huge steps forward and one very well needed event which had a fantastic launch. These are people who have all put in a mammoth shift in 2022 and deserve to be celebrated for their work and music and general 'I won't be defeated' attitude.
Our selection is in alphabetical order only, all of these great producers and brands deserve love so make sure you check them all.
If you are feeling these selections please do us a favour and give this feature a share wherever you can and help us spread the love. It makes a huge difference to us here at Le Visiteur x
Like what you hear? To help support LV Online and help us keep the lights on in 2023 click HERE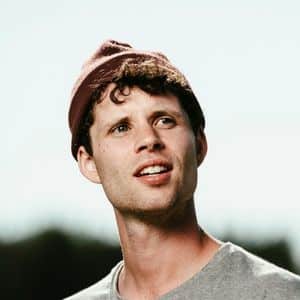 Crackazat
We have featured Crackazat many times this year and for very good reason. He has developed an immediately recognisable sound which just stands head-and-shoulders above 99% of the here today gone tomorrow music which lands in our digital inbox. Creating house with Jazzy flourishes his tracks are packed full of soul and feeling.
From his releases with Heist and Nervous to his incredible album Evergreen which we featured in our Albums of the year here he has entertained us from the start to the last gasps of 2022.
Same again in 2023 please!
For more info please check:
Crackazat Facebook: https://www.facebook.com/crackazatmusic
Crackazat Soundcloud: https://soundcloud.com/crackazat
Crackazat Instagram: https://www.instagram.com/crackazat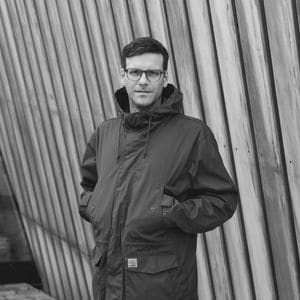 Delfonic
German Disco wizard Delfonic has been bubbling around for a few years but 2022 was a real stand out year for him. From his Nomada Edits EP way back in February, which featured in our remixes of the year list here, through his releases for Nightshift, his ace Illegal Jazz series with Kapote, his brilliant remix of Martin Georgi, again on Nomada, and his work with Too Slow To Disco he's delivered again and again.
Perhaps what really shone through from us in 2022 though, was that this is a hugely skilled DJ who has endless knowledge and enthusiasm for his craft.
Make sure you check his brilliant Disco 1977 mix that he recorded for us earlier in the year below.
For more info please check:
Defonic Facebook: https://www.facebook.com/delfonic/
Delfonic Soundcloud: https://soundcloud.com/delfonic
Delfonic Instagram: https://www.instagram.com/delfonic/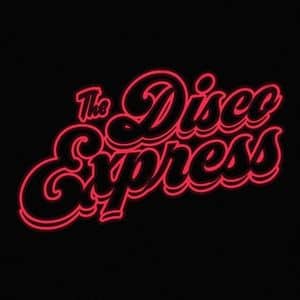 The Disco Express
London Club brand The Disco Express has become something of an unstoppable juggernaut in 2022.
As well as numerous road block shows in venues across the capital they have also spread their wings with regular events over in Berlin.
Not content with just promoting events they also launched a record label which is going from strength to strength with a strong stable of regular artists as well as remixes from the likes of Hifi Sean, Aroop Roy and Art of Tones.
I recently talked to Tom the man behind The Disco Express about all of the above check it here.
All in they look to be pretty unstoppable going into 2023 so we look forward to what they have in store next.
For more info please check:
The Disco Express Facebook: https://www.facebook.com/thediscoexpress/
The Disco Express Soundcloud: https://soundcloud.com/thediscoexpress
The Disco Express Instagram: https://www.instagram.com/thediscoexpress/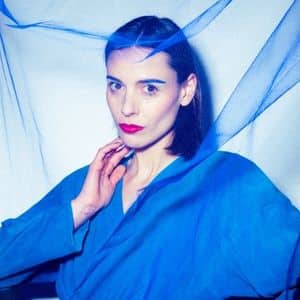 Marina Trench
French artist Marina Trench really feels like an artist on the cusp of something great.
Whilst not as prolific as some of the artists out there, Marina is all about the quality and her every release feels like it has her heart and soul poured into it.
Having previously released with Heist and Wolf, her recent Imperméable en été Ep on her own Sweet State label was quite brilliant and saw another boom in her reputation as one of the most exciting underground producers on the scene.
This well deserved hype has also led to her DJ diary filling up with packed shows all over including a notable show at this years ADE.
Check out our recent interview with Marina here.
For more info please check:
Marina Trench Facebook: https://www.facebook.com/marinatrenchmusic/
Marina Trench Soundcloud: https://soundcloud.com/marinatrench
Marina Trench Instagram: https://www.instagram.com/marinatrenchmusic/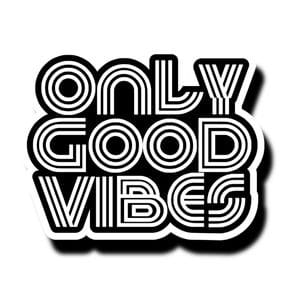 Only Good Vibes
The brainchild of Scottish duo The Knutsens Only Good Vibes Music is many things with them running events, hosting live streams featuring some of the industries biggest names along with a monthly radio show and their well loved end of year awards.
This year, and one of the main reasons that they landed on this list, they made their record label indispensable with releases and remixes from Hotmood, Ali Aitken, Mannix, Mark Whites, Da Lukas & Derrick McKenzie, George Loggos and disco legend D.C. LaRue.
Their stand out release of DC LaRue's Let Them Dance charted twice this year courtesy of remixes from Opolopo and Dr Packer whose remix was easily one of the tracks of the year, featuring in our best remixes of 2022 list here.
As the name suggests, this is a collective that is all about the feel-good and we definitely need that right now!
For more info please check:
Only Good Vibes Facebook:https://www.facebook.com/onlygoodvibesmusic/
Only Good Vibes Instagram:https://www.instagram.com/onlygoodvibes_the_knutsens
Only Good Vibes Twitter:https://twitter.com/onlygoodvibesUK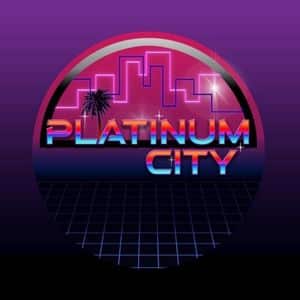 Platinum City
The brain child of Midnight Riot's Jaegerossa Platinum City has become a real name to reckon with in the disco house scene.
Becoming pretty much omni present in the Traxsource charts in 2022 as well as a firm favoruite of DJ's across the globe Platinum City has scene support from the likes of Dave Lee, Jamie 3:26, Dr Packer, Saison and of course Yam Who?
Stand-out releases this year include Arthur Rocks, Try My Love and Can You Dig It?
Platinum City is another artist who has firmly set the feel-good right up to 11.
If you are looking for a non-stop barage of music you should also make sure that you check out Jaegerossa's Midnight Riot Podcast.
For more info please check:
Platinum City Facebook: https://www.facebook.com/profile.php?id=100063450954678
Jaegerossa Facebook: https://www.facebook.com/jaegerossa
Jaegerossa Soundcloud: https://soundcloud.com/phil-rose-1973
Jaegerossa Instagram: https://www.instagram.com/jaegerossa1411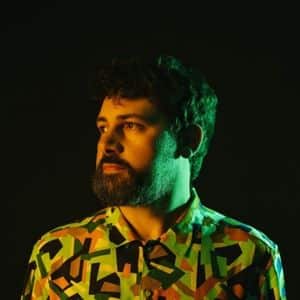 Sam Redmore
Sam Redmore is another artist who has had an unstoppable year. Continuing his long running relationship with Jalapeno Records he delivered a brilliant collection of music this year including singles Just Be Good To Me, Reach Out, Just Can't Wait, which saw Kid Creme jump on the remix, and One More Time which has and ace remix from Red Rack'em.
It was his album Universal Vibrations though which really stood him out combining a multitude of worldwide styles to devastating effect.
Sam is also an talented DJ, supported by Craig Charles and behind the Tropical Soundclash band which is in huge demand on the live circuit.
Sam is clearly a proper grafter which we love here at LV.
For more info please check:
Sam Redmore Facebook: https://www.facebook.com/samredmoremusic
Sam Redmore Soundcloud: https://soundcloud.com/samredmore
Sam Redmore Instagram: https://www.instagram.com/sam_redmore/
Sam Redmore Twitter: https://twitter.com/samredmore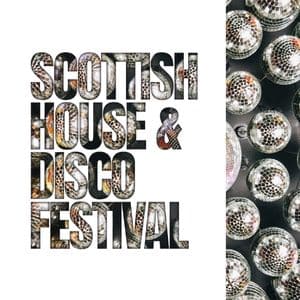 Scottish Disco Festival
A well needed festival for disco and house lovers north of the border, the Scottish Disco festival launched in April with some of the biggest names from the international scene including Disco OG's Nicky Siano and John Morales and House legends Michael Gray and Mousse T.
A supporting cast of the UK's finest including Craig Smith, Natasha Kitty Katt, Al Kent, Yam Who? Jaegerossa, Le Visiteur and Queen and Disco also all delivered brilliant sets on the night to a rapturous crowd.
We created some great features around the event including must listen to interviews with Nicky Siano, John Morales, Michael Gray and Mousse T. You can check those here.
Roll on the next edition.
For more info please check:
Web:http://houseanddisco.co.uk/
Facebook:https://www.facebook.com/ScottishHouseAndDiscoFestival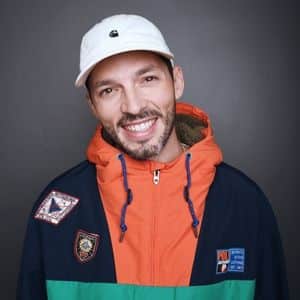 Young Pulse
If I had to pick one person on this list who just exudes the absolute blissful joy that disco brings to the world in 2022 then it's French producer Young Pulse whose passion from both unearthing incredible disco, boogie and house music and creating the best party atmosphere at his gigs simply shines through everything he does.
Already well known for his disco edits and remixes Young Pulse this year hit big with his cover of Ultra Nate's Free featuring Natalie Nova which saw huge support all over the globe. His work with collective French Funky League is also gathering a cult following.
This year also saw him join the Defected / Glitterbox broadcasting team and he continues to build a fantastic following for his streams as well as his gigs and releases.
In a world of bland insta wannabe DJ's we should all aspire to be more Young Pulse.
For more info please check:
Young Pulse Facebook: https://www.facebook.com/youngpulsepage
Young Pulse Soundcloud: https://soundcloud.com/youngpulse
Young Pulse Instagram: https://www.instagram.com/youngpulse/
Young Pulse Twitter: https://twitter.com/youngpulse
Love this check out our other 2022 stand out tracks and artists HERE
Tags:
crackazat
,
Delfonic
,
disco
,
house music
,
Marina Trench
,
Only Good Vibes
,
Platinum City
,
Sam Redmore
,
Scottish disco and House Festival
,
The Best 2022
,
Young Pulse