Le Visiteur's Mixes of the Year 2022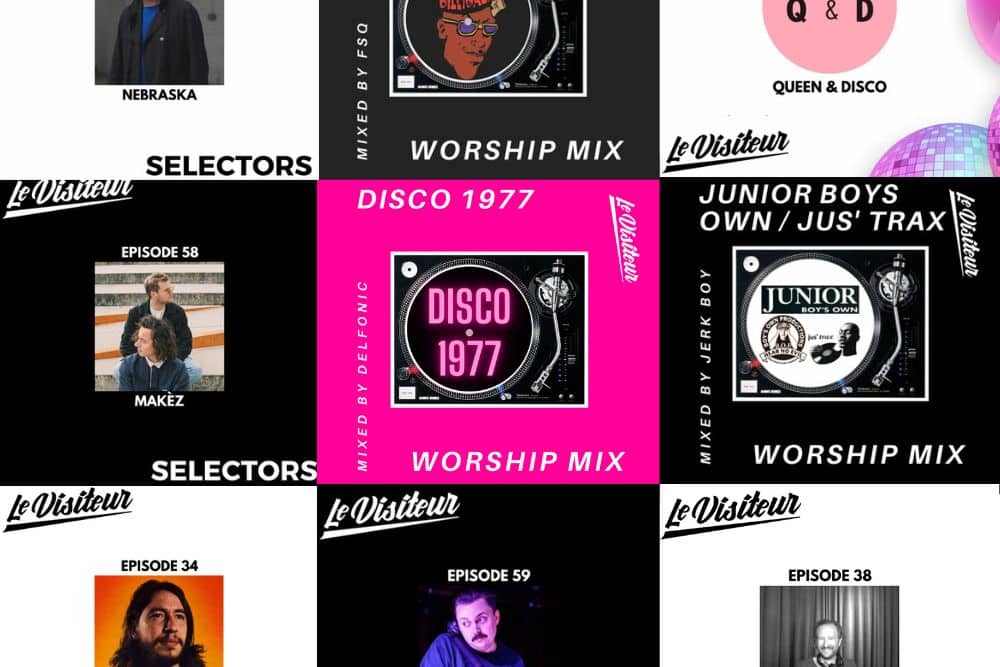 We had nearly 100 mixes go out across 2022 covering all corners of disco and house. Today I pick some of my favourites from across the year. DJ's who went that extra mile to bring themes to their mix, or who dug deep to unearth countless dusty gems, those who created new works specially for their mixes or DJs who simply hit their groove hard.
The mixes aren't in any order other than alphabetical so please make sure that you check them all out. You can check the mixes on this page and there are also click through the links to the original feature with the full tracklists for each mix.
If you are feeling these please do us a favour and give this feature a share wherever you can and help us spread the love. It makes a huge difference to us here at Le Visiteur x
Like what you hear? To help support LV Online and help us keep the lights on in 2023 click HERE
Love this check out our other 2022 stand out tracks and artists HERE
Tags:
Delfonic
,
Diogo Strausz
,
Eddie C
,
FSQ
,
Jerk Boy
,
Junior Boys Own
,
Makèz
,
nebraska
,
peter croce
,
Queen & Disco
,
The Best 2022